Reclaimed Wood Feature Wall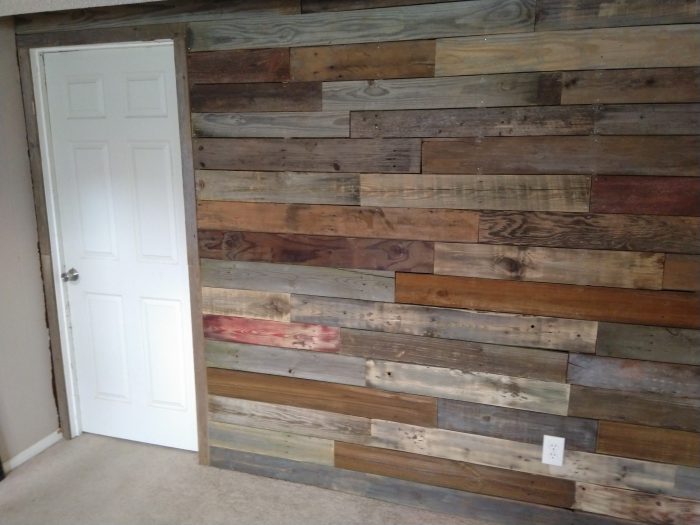 My downstairs office, gym, studio is in the process of a remodel. I love to repurpose just about everything so a feature wall using various reclaimed lumber was exactly what I wanted. I used lumber from fences, barns and other various wood that was left outside and weathered. Some of the wood is only a few years old, some, like the barn wood, is likely a hundred years old or more.
None of the lumber I used was purchased. I found it all being thrown out by neighbors, friends, or free Craigslist ads. So, the total cost of the wall my just my time and the finish nails. I cleaned each piece, removing dirt, algae and fungus. Some of the pieces required a light sanding while others required a heavier touch. There were some pieces that I raised the grain and used various stains or paint to give it a more rustic and unique look.
All in all, I'm very happy with how it came out. You can do it in your home or office too! All you need is a miter box saw, a belt sander, hammer, level, table saw and time. Let me know what you think in the comments below!